What is SEO And How Does It Work? A Comprehensive Overview
SEO stands for Search Engine Optimization. It is the practice of optimizing web pages, content, and other elements so that search engines such as Google, Bing, and Yahoo can more easily understand the page's purpose.
This process involves the use of keywords in website content, meta descriptions, page titles, headlines and other areas. When someone searches for something relevant to a particular page or website, the search engine looks through its indexed pages for matching keywords.
If those keywords appear frequently on the page then it's considered more relevant than others which do not include them as much. In order to be effective with SEO it's important to make sure your webpages are organized correctly and updated regularly so that they're seen as useful by search engines.
Basic Understanding of SEO
Search Engine Optimization (SEO) is an important concept in digital marketing and a powerful tool to help drive more visitors to websites. It involves optimizing website content, building backlinks, improving site speed, creating quality content, and monitoring the results of changes over time.
When properly applied, SEO helps sites rank higher in search engine results, increasing visibility and thus potentially increasing web traffic. With more people visiting the site due to increased rankings, this leads to more opportunities for conversion and sales.
What is a search engine?
A search engine is an online tool used to help find information on the internet. It searches through the vast amount of websites, databases and other information that can be found online in order to return relevant results. Search engines are very powerful tools that can quickly sift through huge amounts of data and give users useful results.
Popular search engines include Google, Bing and Yahoo. These search engines provide powerful algorithms and tools to help make it easy for people to find what they are looking for quickly.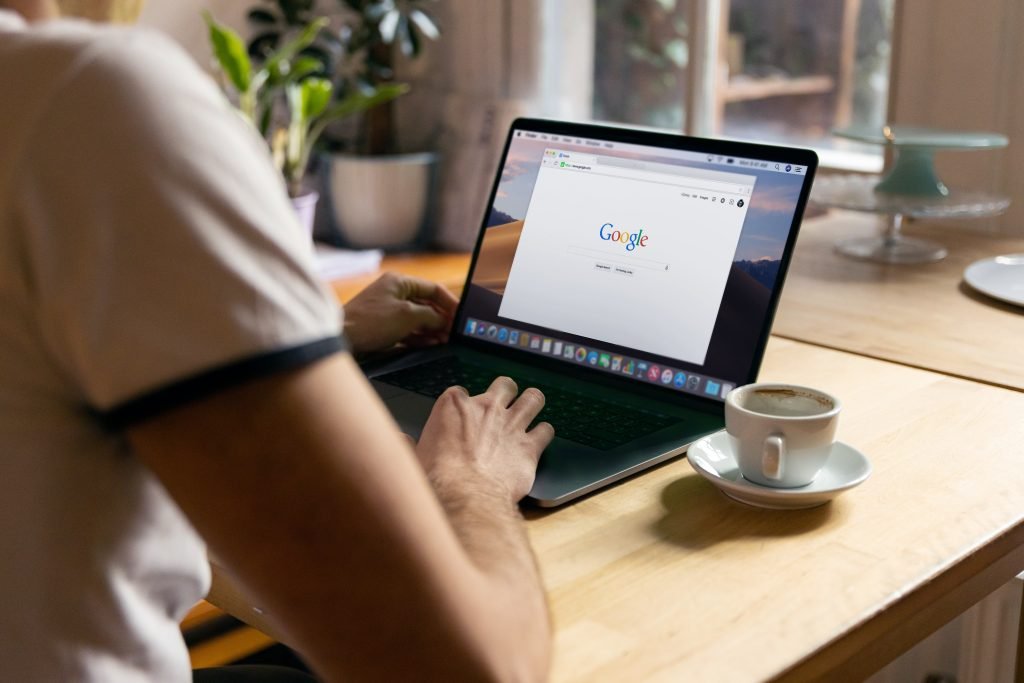 How does a search engine work?
A search engine is a web-based tool that enables users to locate information on the internet. The search engine operates by using a variety of algorithms and data structures to locate and rank websites, articles, images, and videos that are related to a user's query.
It begins by collecting information from hundreds of millions of websites through its web crawlers, which it stores in an index database. When a user enters a query, the search engine searches the database for keywords that match or closely resemble the words entered. It then uses various algorithms to determine the relevance and quality of each result and ranks them accordingly.
By analyzing links between different websites, it is able to evaluate page authority and show only results from authoritative sites at the top of its rankings. Finally, it presents its results in an organized fashion for the user to browse through and find what they are looking for.
What is a search engine crawler and how does it work?
A search engine crawler is a piece of automated software that scans the web and collects data. This data is then indexed and stored in databases to allow search engines like Google or Bing to easily retrieve it when users make a search query.
To do this, crawlers will visit each page on a website by following all links from page to page, looking for relevant information about the page and its content. The information collected can include text, images, videos and other media. It also records details such as titles, URLs and metadata tags that help identify and describe each webpage.
This information is then used by the search engine's algorithm to determine which websites best match user queries and return those sites at the top of the search results.
Examples of search engines
Popular search engines, such as Google and Yahoo, are often the go-to for online searches. Both offer simple yet powerful searching tools that can help users to quickly locate what they need online.
By typing a keyword or phrase into the search engine's bar, users are instantly provided with a wealth of options and websites related to their query.
Google is often praised for its accuracy and speed while Yahoo offers a slightly more organized approach by sorting results into categories. Whichever search engine is chosen, they are an invaluable tool when navigating the web.
What is SEO in digital marketing?
SEO stands for Search Engine Optimization and is a type of digital marketing technique that helps improve the visibility of a website in search engine results. By improving the organic rankings of websites, businesses can benefit from increased online visibility and consequently attract more traffic to their websites.
SEO works by optimizing webpages to rank higher in search engine algorithms based on specific keywords and phrases. It also involves techniques such as link building, content creation, meta-tag optimization, and site architecture to help increase the chances of websites appearing high in SERPs (search engine result pages). Additionally, SEO experts use tools like keyword research and analysis, link tracking and analysis, competitor analysis, etc., to help optimize web pages and boost online presence.
What is SERP (search engine result page)?
Search engine result page (SERP) is the page you get when you search for something on a search engine, such as Google. It consists of all the websites, images, videos and other content related to your search query. The top positions in the SERP are typically taken by high authority sites like Wikipedia and industry specific websites.
Many people make it a point to optimize their website content to ensure that they rank higher in the SERP. Doing this will make it easier for users to find them when searching online, thus increasing traffic and overall reach of their website.
What is page title and meta description in SEO?
Page titles and meta descriptions are important components of search engine optimization (SEO). A page title is the first thing a potential customer sees when they look for a product or service on a search engine. It needs to be unique, keyword-rich, and descriptive in order to draw attention.
A meta description is also important because it helps summarize the content of a webpage and tells search engines what it's about. The best way to optimize page titles and meta descriptions is to use relevant keywords throughout. This will help boost rankings on search engine result pages, resulting in increased website visibility.
What is H1 and H2 etc in SEO?
H1 and H2 tags in SEO (Search Engine Optimization) refer to the level of headings used when organizing content on a website. H1 tags are typically used for the main title or heading of a web page, while H2 and other lower-level heading tags such as H3 and H4 can be used for subheadings or subsections.
This type of organization helps search engine crawlers better understand what content is important, so that they can deliver more relevant search results. By using headings properly, you can increase the overall readability and accessibility of your webpages, while also helping them rank higher in search engines.
What are the SEO Keywords?
Search engine optimization, or SEO, is an important factor in online marketing. It helps businesses create more visibility and organic traffic to their websites by optimizing their content to be search engine friendly. With effective SEO tactics such as keyword research, on-page optimization, link building, and content creation, businesses can improve their search engine ranking and visibility for potential customers.
SEO keywords are words and phrases that a business uses to make their content more discoverable on the web. These words and phrases should accurately reflect the services or products a business offers so they show up in relevant searches. With strong SEO keyword strategy and effective implementation, businesses can reap the rewards of increased traffic from people searching for what they offer.
What is SEO Content?
SEO Content is any form of content created for the purpose of gaining online visibility through organic search engine rankings. It usually consists of written content like articles, blog posts, and web pages but can also include images, videos, audio files, infographics, and more.
SEO content has to be optimized using targeted keywords and phrases so that it is easy for search engines to crawl and index it for a higher ranking on search results. With strategic keyword usage, proper formatting, quality writing, and consistent updating, SEO content can help increase traffic to websites by helping them appear higher in the search results.
What is image SEO?
Image SEO is the process of optimizing images to make them appear more prominently in search engine results pages. Image SEO requires creating a filename and "alt text" that describes the image, and can also involve creating an XML sitemap that helps search engines index images.
Using proper tags and descriptors also helps image optimization as they provide additional information about the images. Additionally, creating multiple versions of each image, such as thumbnails and different resolutions, helps keep your website loading quickly for all users.
What is a backlinks strategy in SEO?
A backlinks strategy is an important part of any successful SEO plan. Backlinks are links from one website to another, and they play a major role in improving search engine rankings. Essentially, when one website links to another, it tells the search engines that the first site thinks highly of the second one and that it provides good content for its readers.
As such, websites with lots of high-quality backlinks can climb up the rankings and appear higher on search engine results pages (SERPs). Building backlinks can be a challenging process since you have to acquire links from other websites that have relevant content and a good reputation. The key to successful backlink building is creating interesting and valuable content that will be useful for other sites' readers and encouraging other webmasters to link to your own content.
What are follow and nofollow backlinks in SEO?
Backlinks are hyperlinks that link to a website from another website. Follow and nofollow backlinks are types of backlinks used for different purposes. A follow backlink is one which has been set up to pass authority from the source website to the destination website.
This can help increase the rankings of the destination website on search engine results pages (SERPs). On the other hand, a nofollow backlink does not pass authority but instead instructs search engines to ignore it. They can still be useful though as they can direct more web traffic to a destination site.
What are internal and external backlinks in SEO?
Internal and external backlinks are both essential to SEO success. Internal backlinks are links within a website or between multiple websites owned by the same entity that link to pages on each other's site. External backlinks, also known as inbound links, come from outside sources such as another website or online platform and can often help build search engine ranking.
Backlinks are useful for website owners because they increase the visibility of their websites in search engine results, provide better page navigation options for visitors, and generate more traffic from external sources.
What is DA (domain authority) & PA (page authority)?
Domain Authority (DA) and Page Authority (PA) are metrics created by Moz to help assess the relative strength of websites and pages in comparison to other websites on the internet. DA is a measure of how well a website performs on a scale of 0-100 with higher numbers representing a greater ability to rank on search engine results pages (SERPs).
PA is also measured on a scale of 0-100 and it measures the ranking strength of individual pages within a domain, rather than an entire website. These metrics are based on multiple factors including the quality and quantity of inbound links, website content, performance and more.
What is off page and on page SEO?
Off page SEO is a set of activities and strategies designed to improve the position of a website in search engine results pages. It is done outside of the actual website, such as link building, directory submission, social bookmarking, article writing and promotion.
On page SEO refers to the optimization techniques used on individual web pages themselves, such as proper keyword placement, optimizing HTML code and using meta tags to enhance content visibility. Both off page and on page SEO play an important role in increasing website traffic and boosting overall visibility of a website.
What is an XML sitemap?
An XML sitemap is a type of document that outlines the structure of a website. It contains a list of all URLs and important page information, including the page's importance relative to other pages on the website and the frequency at which it updates. XML sitemaps can be created manually, or through software such as Yoast SEO or Screaming Frog.
These sitemaps are useful for webmasters because they provide an easy way to submit all of their site's URLs to search engines like Google, ensuring that the pages will be crawled and indexed.
What are the types of SEO?
Search Engine Optimization (SEO) is an important aspect of marketing for any online business. There are various types of SEO, including on-page SEO, off-page SEO, technical SEO and local SEO.
On-Page SEO:
On-page SEO is all about optimizing content on the pages of a website in order to improve visibility on search engine result pages. It includes using the right keywords, optimizing titles and meta tags, improving internal links structure and creating sitemaps. On-page SEO also involves using other techniques such as using images and videos, ensuring a mobile friendly experience and improving page loading speed.
Off-Page SEO:
Off-page SEO refers to activities outside the website that influence rankings on SERPs. This includes link building activities like creating high quality backlinks from authority sites and social media optimization (SMO). Off-page SEO is important for gaining traffic from external sources and creating awareness about the website or brand among users.
Technical SEO:
Technical SEO deals with the performance and technical aspects of a website that have an impact on search engine rankings. It focuses on optimizing the backend infrastructure of a website, making it crawlable for search engines and ensuring that its content can be indexed properly by Google. It also involves troubleshooting issues related to web hosting or server response time which can affect search engine ranking significantly.
Local SEO:
Local SEO is essential for businesses targeting customers within a specific geographic area. It helps businesses optimize their listings in Google My Business (GMB), promote local events through blogging and leverage citations to build their local presence online. Local SEO can help improve visibility among users searching locally in order to increase foot traffic to stores or locations.
Mobile SEO:
Mobile SEO refers to optimizing a website so it's easy to view on smartphones or other mobile devices without having to zoom in on text or images. It includes compressing images; ensuring responsive design; minifying JavaScript files; making sure page titles are optimized; writing page descriptions that are friendly to mobile browsers; utilizing meta tags related to mobile compatibility such as viewport settings and autocomplete functions; caching site assets such as HTML files for faster loading speeds on slower internet connections; implementing Accelerated Mobile Pages (AMP) code; keeping pop-ups under control and avoiding interstitials which require closing before reaching a webpage's main content area.
What is ASO (AppStore Optimization)?
AppStore Optimization (ASO) is the process of optimizing mobile apps in order to maximize their visibility, rankings, and conversions within app store ecosystems. This is done by applying a combination of methods such as optimizing keywords, titles, descriptions, reviews, screenshots and icons in order to help your app rank higher and stand out more. It's essentially a way to optimize your app's visibility within app stores so that users are more likely to find and download it.
What is White hat and Black hat SEO?
What Hat SEO:
White hat SEO is an ethical practice that helps to improve website rankings in search engines by using various legitimate tactics, such as using keyword-rich content and properly tagging images. It also includes proper backlinks strategies.
Black Hat SEO:
Black hat SEO is an unethical practice of manipulating website rankings through various methods such as hidden links, keyword stuffing, and blog spam. The ultimate goal of black hat SEO is to get a website to the top of search engine results quickly, which is something that can be difficult to achieve through legitimate tactics. Black hat SEO is generally not favored by search engines and can lead to severe penalties for those caught employing it.
What is SEO for beginners?
Search Engine Optimization, commonly known as SEO, is a tool used by businesses to help improve the visibility of their websites in search engine results. It can be difficult to understand and even more challenging to put into practice without the proper guidance. In this article, we'll break down the basics of SEO for beginners and give an overview of what steps they should take to get started.
Getting Started with SEO:
When getting started with SEO, the first step is to research your target keywords and use them throughout your content. You should also look into competitor websites to get a better understanding of how their SEO strategy works.
Additionally, it's important to optimize your website by making sure that all images are properly compressed, titles are relevant to content, meta descriptions are informative, URLs are concise and structured logically, and the loading speed is fast. All these tasks can seem daunting at first but with a bit of practice, you'll quickly become comfortable with optimizing your site for search engines. 
Understanding SEO
Understanding how SEO works is essential if you want to effectively implement it into your website. In a nutshell, SEO helps websites appear at the top of search engine results by optimizing specific aspects such as content, keywords, titles, meta descriptions, backlinks and images. You can also use various tools such as Google Analytics and Webmaster Tools to track and analyze your website's performance.
Keyword Research
One of the most important aspects of SEO is keyword research. By researching relevant keywords that pertain to your business or niche, you can identify the best phrases that potential customers are likely searching for online. These should then be used strategically throughout your content and in other elements like titles and meta descriptions so that your site appears more prominently in relevant searches.
Content Creation
Content creation is another important factor when it comes to improving visibility through SEO. Creating content around topics related to your niche allows you to attract new visitors from search engine queries and help boost ranking positions in search engine results pages (SERPs). Content should be well written, informative, engaging and include relevant keywords for best results.
Technical Optimization
Technical optimization refers to optimizing factors like page speed and usability which impact a website's overall performance. Making sure that pages load quickly on all devices helps ensure an optimal user experience while also boosting visibility through organic search rankings since faster sites tend to rank higher in SERPs than slower sites do. Additionally, ensuring that a site is accessible by all browsers improves its visibility as well.
SEO Tactics
Once you've done some initial research and optimized your website accordingly, there are many other tactics that you can use to increase your ranking in search engine results. Link building, keyword research and usage, writing effective content (such as blogs or articles), improving user experience on the website through features such as mobile responsiveness and voice search optimization can all help boost your website in search engine rankings. Finally, tracking analytics is essential so that you can measure progress over time and adjust tactics if necessary.
Main areas of SEO
The world of SEO is complex and ever-evolving. As a marketer, understanding the basics of SEO is essential for creating successful digital marketing campaigns. There are four main areas to consider when optimizing content for SEO: keyword research, technical optimization, content optimization, and link building.
Keyword Research
At the heart of any effective SEO strategy is keyword research. By researching popular keywords that people are searching for, you can determine which phrases to target with your content and focus your efforts on optimizing for those words or phrases. To maximize visibility in search engines, you must understand how your target audience searches and optimize your content accordingly.
Technical Optimization
Another important factor for SEO success is technical optimization of website structure and page speed. You need to make sure your website is coded correctly so search engines can easily crawl it and render pages quickly so visitors don't bounce away. This includes proper page titles and descriptions, URLs, HTML tags, redirects, structured data markup (Schema), internal linking structures, site navigation architecture, and more.
Content Optimization
Once the technical foundation is established, you need to optimize the actual content on the web pages with high quality content. This includes optimizing titles, meta descriptions and headers as well as ensuring keyword placement within copy on pages. Search engine algorithms also favor high quality writing that is interesting and relevant to readers; use these opportunities to provide valuable information while targeting keywords at the same time.
Link Building
Finally, one of the most powerful ways to build authority with search engines is link building – obtaining links from other websites that point back to yours. The more relevant links pointing back to your website, the higher you will appear in search results when someone looks up keywords associated with your business or product offering.
What are the SEO examples?
Search engine optimization (SEO) is the process of improving the visibility of a website or webpage in a search engine's unpaid results—often referred to as "natural", "organic", or "earned" results. Examples of SEO include optimizing page titles and meta tags, improving page speed and structure, creating content around relevant keywords, link building, and more.
By utilizing these techniques, businesses are able to get their website in front of more potential customers and thus increase their web traffic and revenue.
How to create SEO keywords?
Creating SEO keywords can be an important step in improving the search engine optimization (SEO) of a website. To create effective SEO keywords, one must first determine their target audience and identify the topics they are interested in. It is then necessary to research what terms or phrases users might use when searching for information on these topics, as well as analyzing competitors' websites for further keyword inspiration.
Once potential keywords have been identified, it is essential to assess which ones will generate the highest number of searches and produce the most relevant results. Furthermore, utilizing online keyword research tools and writing content that is focused on specific key phrases can help ensure better visibility in search engine results pages (SERPs).
Ultimately, creating and employing appropriate SEO keywords can improve traffic to a website by making sure it is ranked higher in SERP rankings.
Do SEO keywords need to be exact in content?
SEO keywords should not be an exact match of the content, but instead be similar and related to it. If a keyword is included in the content, it should appear in context with other words to make a sentence or phrase. Utilizing multiple variations of a keyword, synonyms, and relevant terms will help your website rank higher in search engine results. Content should read naturally while using related keywords throughout.
Does word count really matter for SEO?
Word count does matter for SEO because it provides an indication of how much information is being shared with readers. If a website has too few words, search engines may think there isn't enough content for the reader and therefore rank it lower in results. However, a website should not be overly long or contain excessive fluff as search engines may recognize this as an attempt to game their algorithm and result in poor ranking.
Instead, sites should strive for concise but thorough pieces of content that meet their readers' needs. Word count can also influence how readable your page is to potential visitors, as pages with a high word count may be perceived as difficult to digest quickly, driving people away from the site. Ultimately, SEO professionals must balance their word count needs between the desired audience and desired rankings.
What are long tail and short tail keywords?
Long tail and short tail keywords are terms used to describe the length of search phrases in online marketing. Long tail keywords are specific, detailed phrases with 3 or more words that target a smaller, more specialized audience.
Short tail keywords are broader and have 1-2 words and tend to have higher search volume than long tail keywords, but usually attract a larger, less focused audience. Long tail keywords may lead to fewer searches, but the visitors you get will be highly targeted and more likely to convert into customers.
Short tail keywords can help bring in large volumes of traffic but might not be as targeted as long tail keywords.
How to implement SEO for a new website? Step by step guide
Implementing SEO for a new website is an important task that should not be taken lightly. The following steps can help you implement effective SEO practices to ensure that your website ranks well on search engine result pages:
Step 1: Perform Keyword Research: It's essential to research keywords related to your business or industry and determine which ones have the most potential. Using the right keywords throughout your content will ensure that your site shows up in the right searches.
Step 2: Create Quality Content: Creating high-quality, keyword-rich content is a great way to increase traffic to your website and build authority within the industry. Focus on creating original content with a clear message and providing valuable information for visitors. 
Step 3: Optimize Images: Images are essential elements of any website, but it's also important to make sure they are properly optimized for SEO purposes. Include image alt text, captions, and file names with targeted keywords. 
Step 4: Increase Link Popularity: Increasing the number of quality links from external websites will boost your website's ranking on SERPs. Start by submitting articles and press releases to relevant online directories, create relationships with bloggers, and share content on social media sites such as Twitter and Facebook. 
Step 5: Track Results: To effectively monitor progress towards your SEO goals, you need to track results over time. This involves regularly checking analytics data and making adjustments as necessary based on performance.
How to check competitors in SEO?
Checking your competitors in SEO is a key part of any successful digital marketing strategy. The best way to do this is to search for keywords related to your own website and see what other sites come up as well. Make sure to note the ranking and content of those websites so you can adjust your strategy accordingly.
Additionally, using tools such as Ahrefs, SEMRush, and Moz will provide detailed data about the competitors' backlinks and overall website performance, so that you can be better informed when creating your own SEO plan. It is also important to stay up-to-date with industry news and competitor analysis by regularly visiting their websites or subscribing to newsletters that may be sent out from their business.
What are the tools available for SEO?
When it comes to SEO tools, there are many different brands available. Each one has its own special expertise when it comes to improving search engine rankings and increasing website visibility. Some of the top SEO tool brands include SEMrush, Moz, Ahrefs, and Raven Tools.
SEMrush is a popular choice for many digital marketers due to its robust keyword research capabilities and its ability to track online marketing efforts such as PPC campaigns and organic searches. This tool allows users to analyze competitor's keywords, find relevant keyword phrases, track backlinks, create ad campaigns, monitor brand mentions and so much more.
Moz is a leader in technical SEO and provides some of the most advanced features such as an on-page optimization report, link building reports and webmaster metrics. This platform also allows users to set up automated email alerts to help them stay up-to-date on the latest industry changes and updates.
Ahrefs offers an extensive suite of tools that can be used for content discovery, competitor analysis and monitoring your website's performance across all major search engines. The tool's Site Explorer feature gives users an overview of their website's organic traffic while the Keywords Explorer helps uncover relevant keyword phrases that can be used in SEO strategies.
Raven Tools is another great option for small businesses looking for a powerful SEO suite with numerous features at a reasonable price point. With this platform users can perform keyword research, review site performance analytics, optimize pages for local search engine results pages (SERPs) as well as track brand mentions from multiple sources including social media sites like Twitter and Facebook.
Yoast SEO helps with improving web page readability through keyword density analysis. It provides suggestions on how to enhance your writing to reach target audiences. In addition, Yoast offers guidance on structuring the webpage according to best practices so that search engine algorithms can understand your website's contents easily.
Screaming Frog helps brands identify technical SEO issues on their website. It looks at issues such as redirects, broken links and duplicate content to ensure that the website meets all of Google's requirements for high ranking results pages.
This free service from Google gives insight into how your website is performing in organic searches. It provides real-time analytics including click-through rates, impressions and keyword performance which can help you improve your rankings on search engines quickly.
Each brand will have its own unique set of needs when it comes to choosing the right tools for SEO success. Fortunately there are plenty of options out there to suit all budgets, so be sure to do some research before investing in any one product or service.
Do we need GA (Google Analytics) for SEO?
In a way Google Analytics (GA) is essential for search engine optimization (SEO), it can be a valuable tool to measure and improve the success of your SEO efforts. With GA, you can track which pages are most popular with visitors, as well as determine how visitors find your website in the first place.
You can also get insight into which keywords are driving the most traffic and engagement. By understanding your data better through GA, you'll have a better understanding of what needs to be improved upon in order to maximize your SEO performance. Ultimately, GA can help inform your decision making and lead to better results from your SEO initiatives.
Do we need Google console for SEO?
Deciding whether or not to use Google console for SEO can depend on your goals and resources. For those with an in-depth knowledge of SEO, a thorough analysis of a website's organic traffic and keyword performance, Google Console can be a valuable tool.
It offers data such as impressions, click-through rate (CTR), position, and pages crawled that can provide insights into how well content is performing on the search engine results page (SERP). For businesses who are looking to take their SEO strategy to the next level, Google Console may prove to be the right choice. However, it is important to note that success with SEO ultimately relies on good content and effective optimization practices, not just the utilization of a specific tool.
Does site speed matter in SEO?
Yes, site speed does matter in SEO. Having a faster website is essential to good user experience, and this is something search engines take into account when deciding how to rank your pages in the search results.
If your website loads slowly, users may click away before they've had a chance to engage with it and that can have a negative impact on SEO performance.
Moreover, slow loading pages could be a signal to search engines that the content on your page isn't as relevant or helpful as it should be, leading them to push your page down in the rankings. In short, having a fast-loading website is important for both user experience and SEO performance. You may check site speed test with various tools.
What is SEO management?
SEO management is the process of improving the visibility of a website or web page in search engine results constantly. This is achieved by optimizing elements like page titles, meta descriptions, headings, keywords and other content for better ranking in organic search engine results.
SEO management also involves regularly monitoring performance, such as organic traffic, conversion rates and more, to determine if any further optimization efforts are necessary. It is important for any business with an online presence to implement SEO management strategies in order to remain competitive in today's digital world.
Importance of SEO
SEO (Search Engine Optimization) is an incredibly important part of online marketing and can make or break a business's success. Here are some reasons why it is essential:
— Increases visibility: SEO makes your website easier to find through organic searches, meaning potential customers are more likely to come across your business when searching for a specific product or service.
— Improved search engine rankings: By using strategic SEO tactics, you can improve your website's ranking in search engine results, helping more potential customers find your business. 
— Brand awareness: Appearing at the top of search results helps increase brand awareness and boost credibility. It also helps attract new customers and drive sales. 
— More targeted traffic: By optimizing content for keywords relevant to your business and audience, you can target a specific segment of customers who are more likely to convert. 
— Enhances credibility: Websites with higher rankings on search engine result pages (SERPs) appear more trustworthy and reliable than lower-ranking sites. This is beneficial in building trust with consumers. 
— Increases engagement: Having a website that is optimized for SEO encourages users to stay longer and explore more content, as they can quickly find what they're looking for. This increased engagement helps build relationships with potential customers. 
— Improved user experience: SEO can help make your website faster and easier to use, which can improve the user experience and lead to better engagement. 
— Reduces costs: With the right SEO strategy in place, businesses can spend less money on paid advertising because their website will be receiving organic traffic from relevant searches. This also improves their ROI as the money spent will have greater returns. 
Overall, SEO is vital in today's digital world for businesses that want to increase their visibility, build credibility, boost engagement, and save on marketing costs.
How to start a career in SEO?
Starting a career in SEO can be daunting at first, but with dedication and hard work it is possible to achieve success. The first step should be to educate yourself on SEO principles and best practices, as well as gain hands-on experience.
Joining online forums or groups is also a great way to learn more about SEO, network with SEO professionals in the field, and stay up to date with industry news and trends. Additionally, attending webinars, workshops, or conferences may also provide you with valuable insight into the industry.
It is important to understand the technical side of SEO such as website development, keyword research and content creation in order to excel in this field. Having good communication skills, the ability to think strategically, a willingness to experiment and stay current are all qualities that will benefit anyone pursuing a career in SEO.
Final Words
In conclusion, when we talk about digital marketing, SEO is an important tool to increase visibility and boost rankings on search engines. It requires careful strategy, planning and continual optimization of content to achieve successful results. Companies should invest in the right combination of keywords, quality content, technical expertise and data analysis to maximize their chances of achieving organic traffic growth. With a well-planned SEO campaign, companies can reap the rewards of improved online visibility and customer acquisition.